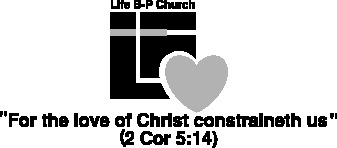 Ladies' Fellowship has just celebrated her 38th Anniversary last month in September 2016. It is not by human effort or diligence that the LF ministry has sustained itself for the past 38 years. But by the grace of God, His faithfulness and His mercies, He has sustained LF for His purpose and will. 
At the thanksgiving service, Elder Chin, our advisor, gave the message on "Teach me the fear of the Lord" taken from Psalm 34. In the message, we were exhorted on three T's : (1) Taste the goodness of the Lord, (2) Testify for Him , (3) Teach others.
The starting point of our faith is our relationship with God. We are to taste and see that the Lord is good (v8).  To taste of the Lord's goodness, we need to make a choice.  Just as we need to open our mouth to taste of the food we are going to partake, we need to make the choice to taste of His goodness by meditating on God's word. We are to fear the Lord and let God do His work. 
Having tasted of His goodness, we are to testify for Him. How shall we do it? God will create opportunities for us  -  He is our Almighty God. Then the begging question is : What does God require of us ? Just as He exhorted Israel, so He speaks to us in Deut 10 :12: What doth the Lord thy God require of thee, but to fear the Lord thy God, to walk in all his ways, and to love him, and to serve the Lord thy God with all thy heart and with all thy soul. 
We are also not to forget to teach others. The purpose of teaching is to experience a changed life, to have a pure heart and a good conscience. 
And so, we want to urge sisters in Christ to consider God's calling in Heb 10:24,25 "And let us consider one another to provoke unto love and to good works : Not forsaking the assembling of ourselves together…but exhorting one another … " 
LF's fellowship meetings included monthly meetings every 2nd Friday of the month from 8pm to 9:30pm, weekly inductive bible study on Saturdays on the book of Malachi, bi-monthly Tea Fellowship cum Bible workshop and weekly visitations on Tue. Shall we not experience great joy when we gather in His name and serve Him with all our heart and soul?  May the Lord bless us. 
We thank God for the loving service of many sisters in Christ, some of whom have served many years in LF Exco, some who were not in Exco but served in many ways and sisters who are currently serving in LF Exco. May God teach us the fear of the Lord for it is the beginning of wisdom. 
All praise and glory to God ! 
Always His servants,
LF Exco
Programme 
JULY 2017
Venue: Beulah House, Room 1-6
Topic: Sharpen One Another (Prov. 27:17)
Speaker: Rev. Quek Keng Khwang
LF Tea Fellowship
Venue: Room 1-6
Bible Study on Proverbs 14:1 led by Sis Veronica Lee
Malachi Bible Study
Date:
1, 8, 22, 29 July 2017
Beulah House, Room 2-1
-------------------------------------------------------------- 
Testimonies of two new LF members 
In the past 2 years, before I joined the Ladies' Fellowship(LF), I was going through a difficult phase in my life. My health was not good and I was unable to work actively in my profession. I asked the Lord for wisdom, but was not fully submitting my will to His as I was relying on my own human intellect and reasoning.
But God is patient and faithful when dealing with His children. He sent some sisters from LF to encourage me. I felt spiritually rejuvenated after attending the LF meetings and joining in the activities. I also thank God not only for His blessings, but also for the opportunity to serve Him in the LF committee. My family had also prayerfully supported me in my decision to serve in the LF during Family Devotion time.
Truly, the Lord has humbled me, and taught me that only by acknowledging Him in all my ways, will hefulfill His promise to direct my paths. (Proverbs 3:6)
Khor Chiew Ling
--------------------------------------------------------------
I came to know about the Ladies Fellowship while attending the Saturday Bible Study organised by the LF. After attending a few meetings with the ladies, I realised that I had benefitted greatly from the messages which touched my heart and gave me new insights into God's Word. Being part of the fellowship group also means I now have many sisters in Christ to fellowship with, encourage one another and grow in faith. I truly thank the LORD for His grace and mercy in giving me the opportunity to serve Him.
Marie Tan