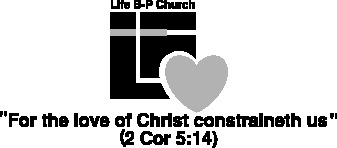 The Ladies' Fellowship (LF) praise and thank God for His bountiful blessings upon LF for the past 39 years. LF is a fellowship for women of the church to come together to study the Word of God, encourage one another in the faith, bear one another's burdens and also to lend support to certain ministries of the church which are most appropriate for women to serve in.
Monthly Meetings
Every second Friday of the month, LFers meet at 8.00 pm in Beulah House to have fellowship and to hear messages on themes like "Attributes of God" and "Building Relationships and Personal Responsibility". We are in the midst of re-structuring the proceedings for our meetings so as to provide more time for sharing and fellowship in an informal setting.
Tea Fellowship
The Lord has blessed our bimonthly Tea Fellowship meetings, held on Saturday at 2.30 pm, with an increase in numbers. Each meeting begins with a cooking demonstration by Christian sisters of our church. For some, it is a practical way to hone their cooking skills so that they can be better cooks for their loved ones.
Ladies who only want to feast on the spiritual food come at 3.30 pm. for an informal and interactive Bible Study which ends at 5.00 pm. There is a facilitator to guide us and we are encouraged to share our thoughts and experiences in small groups. We have just concluded a study on the book of James and learnt many precious lessons on walking in faith. After the closing lesson, our facilitator taught us to make a personalised pouch using decoupage. We had great fun at the craft session and marvelled at the hidden creative talents our friends had.
Love and Care Ministry
Those who are called to this ministry join the LF to support the pastoral team to go out every Tuesday afternoon to visit church members who are home-bound and may need encouragement. through songs and a short exhortation. Holy Communion may also be served to the elderly or infirmed who are unable to attend worship services. Very often, the visitors are themselves blessed by the testimonies of the hosts. LF also makes it a point to attend all vigil services of departed loved ones of church members.
Ladies' Prayer Group and Prayer Network
We thank God for a small group of faithful prayer warriors who meet every Thursday morning to seek God's face and mercy for the church and its leaders. LF also has a prayer network where prayer requests from LFers are compiled and circulated weekly for members to pray for one another. Thanksgiving for answered prayers are also shared to encourage others to pray fervently.
Preparation of elements for Holy Communion
LF plans a roster for the preparation of the grape juice and biscuits for Holy Communion. This ministry is also supported by love offerings from LFers.
Retreat / Outings
LF also organizes outings for her members and friends to take a break from the hustle and bustle of life. 31 brethren comprising LFers, their spouses and friends had a time of sweet fellowship at Kukup Fishing Village from 29 to 30 April 2017. We had a series of 3 messages on "Meditations on Christ' Ministry by the Sea" by our advisor. We were exhorted to be still and meditate on the omnipotent, omniscient, holy and loving God who loves us and yet gives us the choice to submit to His lordship. There were many lighthearted moments when we visited a kelong and a mushroom farm. We also sampled durians and bought fruits at a roadside fruit stall on the journey home.
Conclusion
We want to thank and praise God for three ladies who have become LF members in July 2017. We look forward to good fellowship and serving the Lord together. Finally, we warmly invite ladies in the church to join us at our monthly meetings and to serve in any of the ministries mentioned.
Programme  
Prayer and Praise Session
Venue: LF Room (Level 2), Beulah House
Ladies' Fellowship Meeting
    Topic: Psalm 1
    Speaker: Pastor Charles Seet  
    Venue: Room 1-6, Beulah House