The Girls' Brigade Committee is thankful to God for His grace and mercy on this 3-year old ministry as well as the prayers, willingness, and generosity of many Lifers who have come forward to render assistance over the years. 
We wish to share the following update that features some of the highlights that took place thus far in 2016:
JANUARY
CCA OPEN HOUSE 2016 @ SEMBAWANG SEC SCHOOL:
We are thankful that God blessed the hard work and efforts that was put in for this event in school by adding fifteen new recruits this year – thirteen Sec 1 girls, and two Sec 3 foreign students, one from Vietnam and the other from China.
JANUARY
PIONEER BADGEWORK @ AHMAD IBRAHIM PRIMARY SCHOOL:
Fifteen Sec 4 girls conducted games at one of our church's SCC – Ahmad Ibrahim Pri School for an afternoon on 23 Jan 2016. This is in fulfillment of the Spiritual Badgework they did the previous year.
FEBRUARY, MAY, JUNE
DEVOTIONS @ SEMBAWANG SEC SCHOOL:
For the year 2016 there are 5 devotions based on the GB Badge. Sister Mabel started the session with a devotion on the "White Cross". The second session was given by Sis Song Ching on the "Red Background".  The third session on the "Torch of Endeavour" and the "Gold Crown" was given by Sis Ai Lin.
The last two devotions will take place in the months of August and September respectively.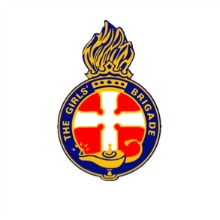 MARCH
DRILL COMPETITION 2016
A contingent of 16 girls including 4 reserves participated in the drill competition held by GBHQ in Mar 2016. The girls did their best in getting a bronze medal.
Relaxed and cheery after the Drill Competition 
MARCH
EASTER CELEBRATION @ SEMBAWANG SEC SCHOOL:
25 girls who attended the Easter Celebration heard the Gospel Message by Sis Hwee Ing. We are thankful that five girls indicated that they would like to know more about Christ.
APRIL
ENROLMENT SERVICE @ LIFE B-P CHURCH:
The Enrolment Service took place on 9 Apr 2016. Praise God that some of the parents of the Sec 1 recruits came to witness this ceremony and connected with Lifers who graced this occasion. Two Senior Sec 4 students, Vivian and Vanessa, gave their testimonies of how GB has developed and shaped their character.
Colours march out
Presenting a thanksgiving song
The 13th Company 2016 with Mr Jimmy Lee (Guest of Honour), Rev Charles Seet (Chaplain), Ms Fong Wanxian (Captain), and Ms Joy Ann (Lieutenant)
JULY
GB FORTNIGHT @ LIFE B-P CHURCH:
GB Fortnight took place on 24 July 2016. Mrs Wendy Lee gave the gospel message to 19 girls who were present and praise God that at least 7 of them responded positively to wanting to know more about Christ.
We are also thankful that many Lifers gave generously and those who interacted and encouraged the girls.
It was wonderful that the Sunday School girls batch 2003 took efforts to bond with the GB girls during the Sunday School hour. 
What was most heart-warming was the willingness of LTFers who readily stepped forward to render assistance as well as befriending the girls throughout the whole event. Rae-ann took the opportunity to give a short presentation of LTF and the program and invited the GB girls to join LTF.