NBC is a small group ministry where 2 or 3 families who has the common interest, meet regularly for the spiritual edification and encouragement. The purpose of the NBC is as follows:
1. Fellowship & Mutual Ministry
Encourage like-minded members to meet regularly to provoke one another to love, good works and spiritual growth (Heb 10:24-25; Prov 27:17) and to serve in a common ministry (eg. visiting sick)
Bear each others' burdens and meet similar needs where members can rejoice with those who rejoice and weep with those who weep.
Create opportunity to develop personal friendship and strengthen each other in their faith
2. Application of God's Word
Help members apply God's Word preach on the pulpit to practical daily living at home or in school or at work
Help one another to develop Bible study skills through their daily devotion and prayer.
3. Mentorship (2 Tim 2:2)
Encourage young believers in their Christian walk
Identify & train potential facilitators to lead other groups
Co-ordinator: Dn Lim Ching Wah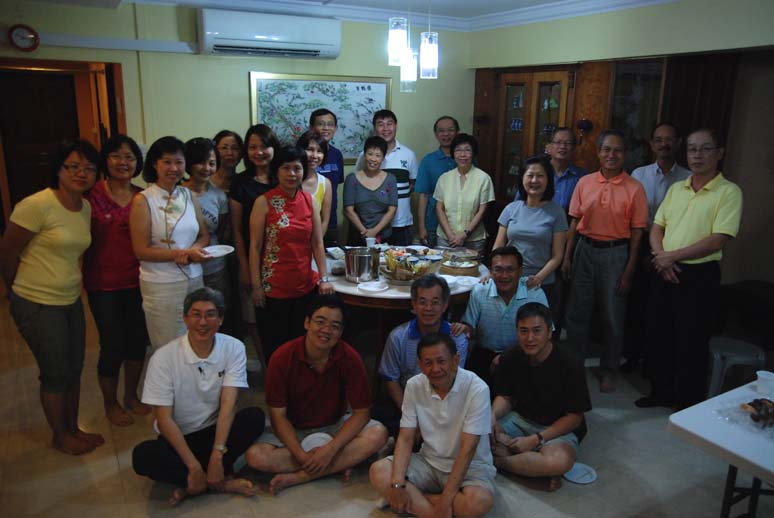 * * *
1. Bedok (3rd Fri)
- Facilitator & Coordinator: Rev Charles Seet
2. Bukit Batok & Choa Chu Kang (1st & 3rd Fri)
- Facilitators : Eld Lim Ching Wah, Dn Joel Seah & Dn Benny Goh
- Coordinator: Choo Boon Siong
3. Sengkang (1st Fri)
- Facilitator & Coordinator: June Lim
4. Thomson (1st Fri)
- Facilitator & Coordinator: Dn David Tan; 
- Facilitator : Dn Victor Loo
5. Woodlands (3rd Fri)
- Facilitator & Coordinator: Rev Quek Keng Khwang
6. Yishun (3rd Fri)
- Facilitator & Coordinator: Rev Colin Wong;
7. South-West (3rd Fri)
- Facilitators & Coordinators: Dn Mark Heah; Francis Leong
8. Faith NBC @ Gilstead (2nd & 4th Sat 11am)
- Facilitator: Dn Lee Hock Chin
- Coordinator: Dn Heng Shao Sheng